WHAT IS APPSFLYER INTEGRATION
AppsFlyer Integration provides an event recording functionality as a part of the AppsFlyer's complete attribute solution. You can track and record the activities, installs, sessions, and other in-app and website events in order to evaluate the key metrics such as customer engagement levels and the ROI.
HOW TO INTEGRATE APPSFLYER WITH INVITEREFERRALS :
InviteReferrals is one of Appsflyer's technology partners which enables you to track the attribution data in InviteReferrals, which you can further use to track the conversions of the referral campaigns on InviteReferrals.
Below are the steps of AppsFlyer integration with InviteReferrals :
1. Login to the AppsFlyer account. Enter the credentials and you are good, to begin with.
2. You can integrate your existing app if you have or create a new one to navigate to the Appsflyer dashboard.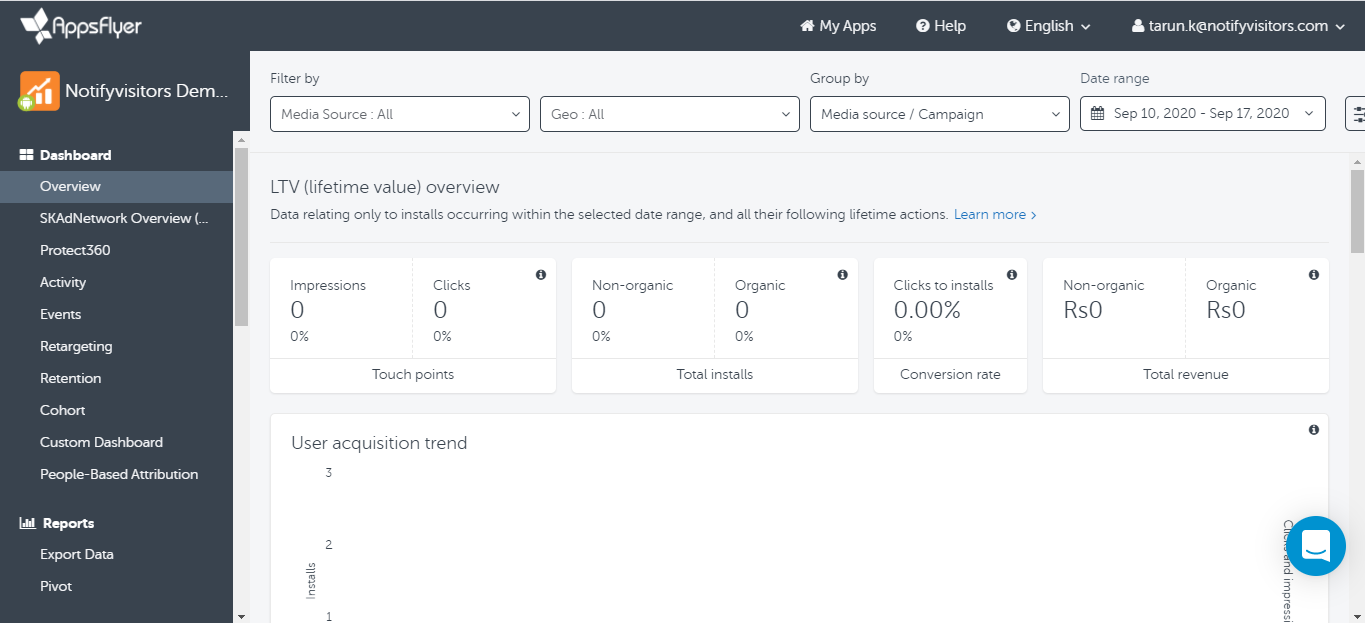 3. Go to the "configuration" section of the left side of the navigation bar and click on to the INTEGRATED PARTNERS.
4. Go the search bar and search for partner integration, i.e. InviteReferrals.

5. Click on it and you can begin the activation and configuration of the partner integration.
a. In order to begin with the InviteReferrals integration, you are required to turn on the "ACTIVATE PARTNER" button.
b. The first and foremost thing you require for the integration is the SECRET KEY. You can attain the secret key by logging into your InviteReferrals account. Navigate to InviteReferrals dashboard> NotifyVisitors.com>Integration.
c. Click on to the INTEGRATION option to get the secret key.
d. Copy this key and paste it into the SECRET key box to save the integration.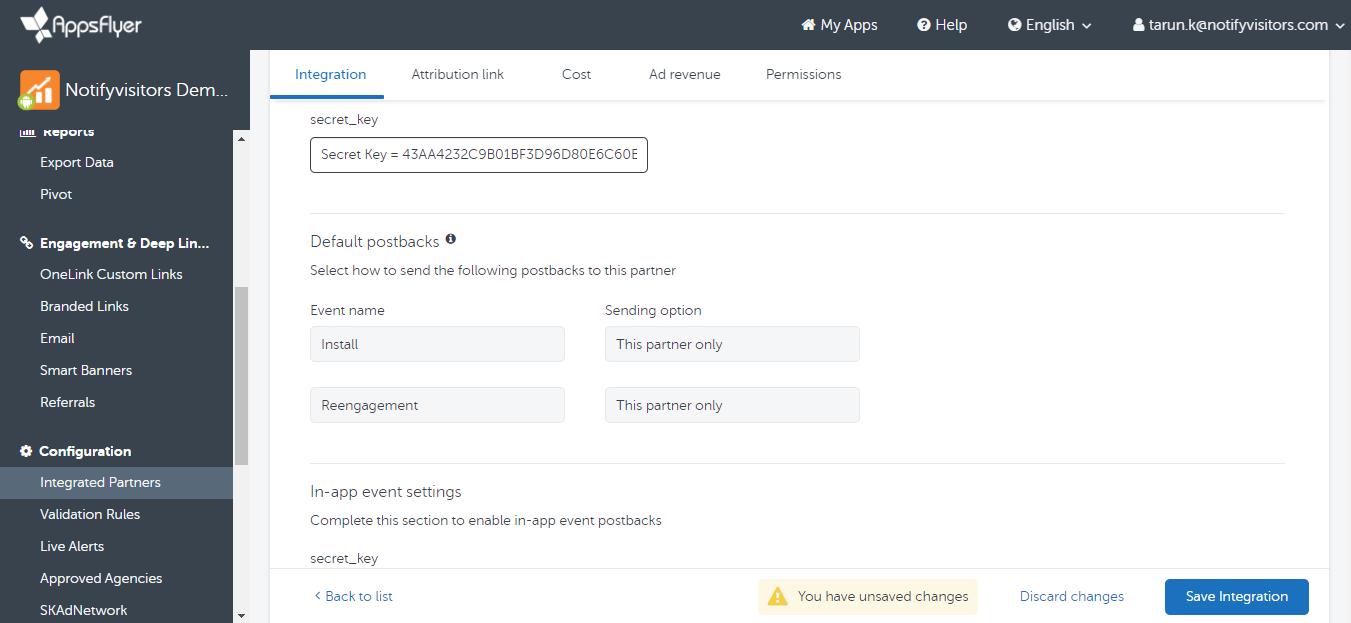 HOW TO TRACK ATTRIBUTES FOR CAMPAIGNS :
1. Once you are done with the integration process, you enable the APPSFLYER to give you the attribution links which you can use in the campaigns of InviteReferrals.
a.Click on to the attribution link section. Enter the parameter name and the value. Here we have entered the CAMPAIGN NAME as the parameter name field and app_install in the Value field.
b. Following the above thread, you will generate the attribution links through which you can track the campaigns on attributes.
c. Now, navigate to the InviteReferrals dashboard> Campaigns >Create campaigns. Click on create a campaign and enter the campaign name.
d. Submit the campaign name and you will be redirected to the basic settings of your campaign.

e. Put the attribution link which you copied from appsflyer in the the landing page section on the "DEFAULT WEBSITE" field to be able to track the attributes.
Follow the above steps to integrate AppsFlyer with InviteReferrals and track the campaigns on the attribution data.